An ex-NFL Star Dies in Prison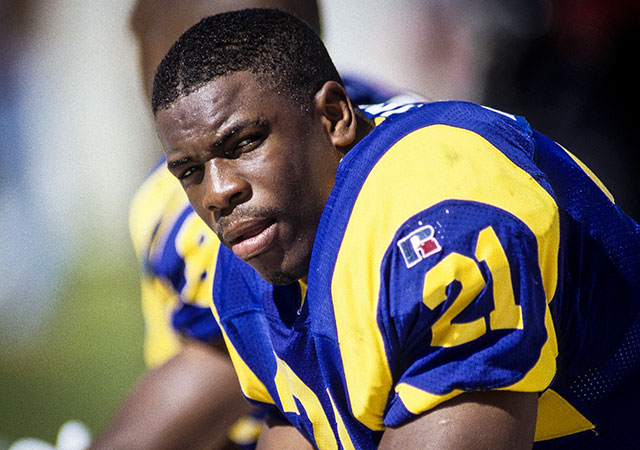 A former professional football player, Lawrence Phillips, apparently killed himself while in a California prison.
His athletic career was shortened by disciplinary difficulties. He played at the University of Nebraska and was seriously looked at by a number of NFL teams as a rookie. Mr. Phillips played for three teams in the NFL – St. Louis Rams, Miami Dolphins and San Francisco 49ers until 1999. He was plagued by conflict on and off the field.
These difficulties continued after his NFL career came to a close and included legal problems. Phillips was sent to prison having been convicted of assault for driving his vehicle into a group of teenagers. In another case he was convicted of assaulting his girlfriend.
As is typical of most people who struggle with significant anger issues, unless treated they continue to escalate. While serving a prison sentence of 30 years, he was placed in a cell alone. He was accused of killing his former cellmate. A judge had just decided that there was enough evidence to charge Phillips with murder.
Tom Osborne, his coach, at the University of Nebraska, said, "He was an intelligent person who had some good qualities. Yet he had some anger issues and couldn't overcome the demons in his life.
There were a number of people attached to the University of Nebraska, coached at three NFL teams, had come face to face with Phillips over an entire decade. Maybe some of these coaches tried to intervene, maybe not. To my knowledge, none of these teachers/coaches of football got him to go to treatment, including anger management. Did they understand that anger directed outward on a football field or in other situations are often connected to suicide? Did they get the fact that unless treated, anger, aggression and depression can only become more and more serious as time goes along if not treated? Young men can be saved from doing damage to themselves and others. As in any health problem the earlier to is treated, the more likely there will be a positive outcome.
The NFL has started to address concussions in their sport. What about mental health issues.
I saw the announcement of Mr. Phillips suicide on the BBC News App.