CONCUSSSIONS IN THE NHL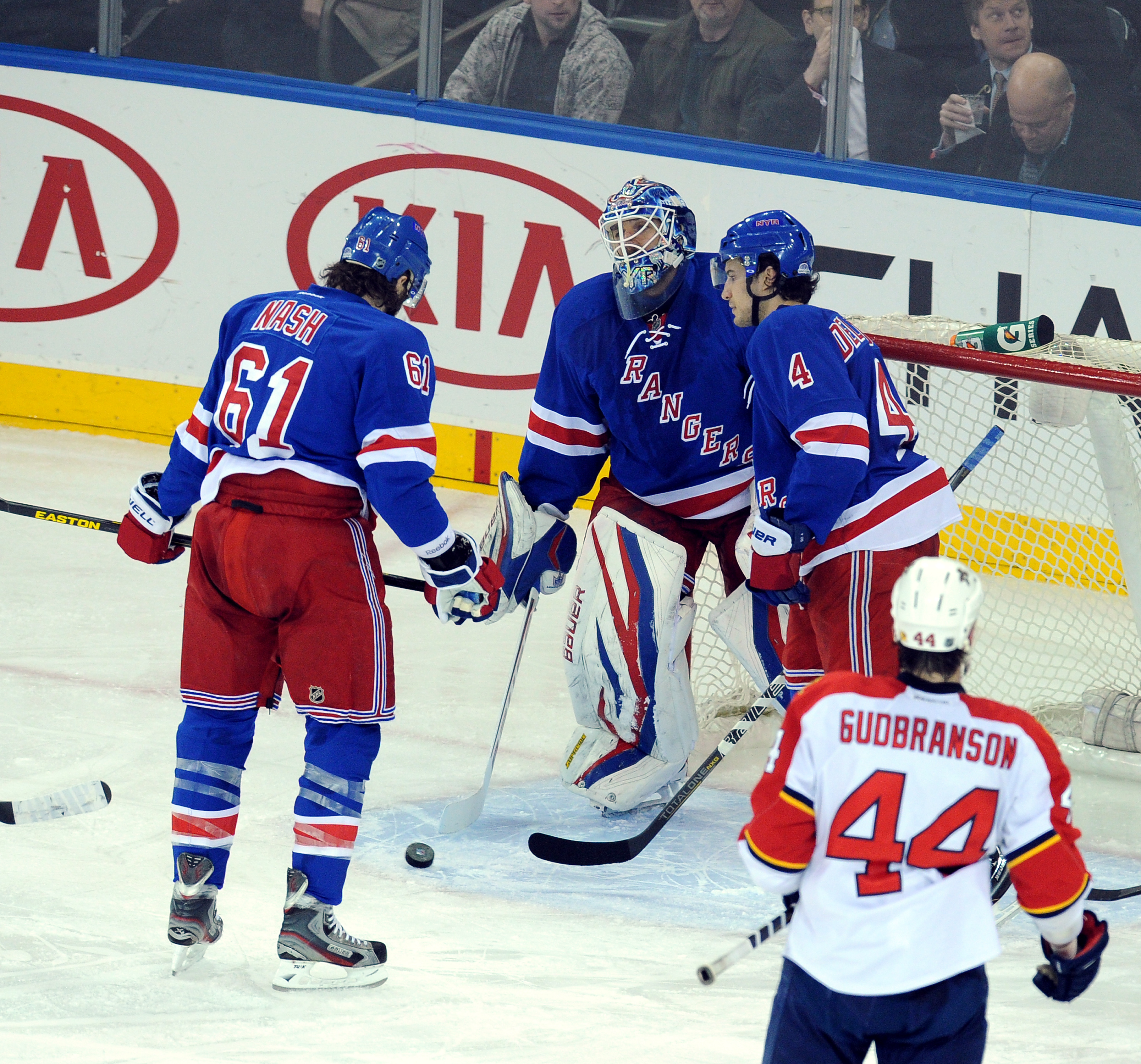 (Neil Miller/Sportsday Wire)

By Paul Schienberg, PhD
Jeff Z. Klein wrote an article in the Sports section of the New York Times that focused on the recent wave of concussions occurring to players in the National Hockey League. He reviewed some important incidents in the past two years. The beginning of this period began with an injury to Sidney Crosby of the Pittsburgh Penguins. He was not able to play for the following 14 months. Since the 48 game season began this year, there has been 11 hockey players that have sustained concussions. The leading most valuable player, Evgeni Malkin, also of the Pittsburgh Penguins has again brought concussions into the spotlight when he got a serious concussion.
A broadened version of Rule 48 was passed two years ago. It specifies the penalties for hits that target an opposing player's head or show the head to be the principle point of contact.
More than any other NHL team, the Penguins disclose the injuries that have been sustained by a player, especially concussions. The general manager of the team is a very strong voice in support of tightening the rules involving injuries to the head and having a concussion protocol. The League does not require clubs to disclose the specific nature of any player's injuries. However, they are not allowed to give false or misleading information about an injury.
The New York Rangers do not always disclose concussion occurring to its players.  Two examples of  this non-disclosure "policy" are injuries to Rick Nash and Ryan McDonagh. They both have probably sustained concussions and the club has not issued details of the injuries. Nash returned to practice after missing four games and was asked what the problem was. His response was that there were "a number of things" bothering him. Marc Staal and Derek Boogaard  had both played with symptoms that are similar to concussion symptoms. Staal had played more than two months with these symptoms.  
Artem Anisimov of the Columbus Blue Jacket's was carried off the ice on a stretcher as a result of an injury acquired when a Detroit Red Wing player drove his head into the ice with an elbow. The team announced that Artem had a 'upper body injury".  The team made a clear effort to disguise the injury by not calling it an injury to his head.
The consequences of getting a concussion range from symptoms that pass relatively quickly if it is the first such injury and given a chance to heal to life endangering events. Everyone is aware of the Natasha Richardson story. One head injury to her head while skiing resulted in her death. Multiple concussions are very likely to cause permanent brain damage and psychological problems including depression and suicide. It has been well documented that football players end up with severe dementia. These athletes become shadows of their former selves. Permanent hearing loss has been connected to concussions.
Four years ago, I dove into a lake from a boat and hit my head on the lake's bottom. I was a little dizzy and shook it off and went about my day as if nothing serious had occurred. Three years later scar tissue was discovered behind my left eye and it was pushing my retina away from my eye. It was close to detaching, when it was discovered by an ophthalmologist. If it had detached, I would have been blind in that eye. The doctor told me that the scar tissue had been forming for a while – probably since the incident at the lake. Does it take a personal experience to get the seriousness of a concussion? Sometimes the symptoms appear right away and sometimes they surface months and years later. Just ask the soldiers who have been in battle in Iraq and Afghanistan.
Why is this going on under the nose of hockey players, coaches, managers and league officials, not to mention doctors, nurses, physical trainers, etc.? Why do players risk their lives, permanent physical disability, permanent brain injury, loss of hearing, vision, etc. Is it just the money? Players are afraid of being replaced and never coming back to be the celebrity of a city, team, and fans. Here today, gone tomorrow. Most hockey players have no other skill.  Usually, they have not gone to college.  They only know hockey. It is their identity. Teams may lose their following if they lose a star player. Concussions to two or more players can make the difference of making the playoffs and not. The difference in money is significant.  The culture of hockey is very aggressive and/or violent. A common photo shows a player without many front teeth. It is a badge of courage. It is hockey as it is mean to be played. Hockey players are raised to take and give punishment. Fans love the aggression. They wait for the crashes – just like NASCAR fans wait for car wrecks or football fans get thrilled by a defensive back smashing into a receiver as he is about to catch the ball.