INTERVIEW: Lauryn Williams, one of the U.S. finest runners, explains her training methods which include dance.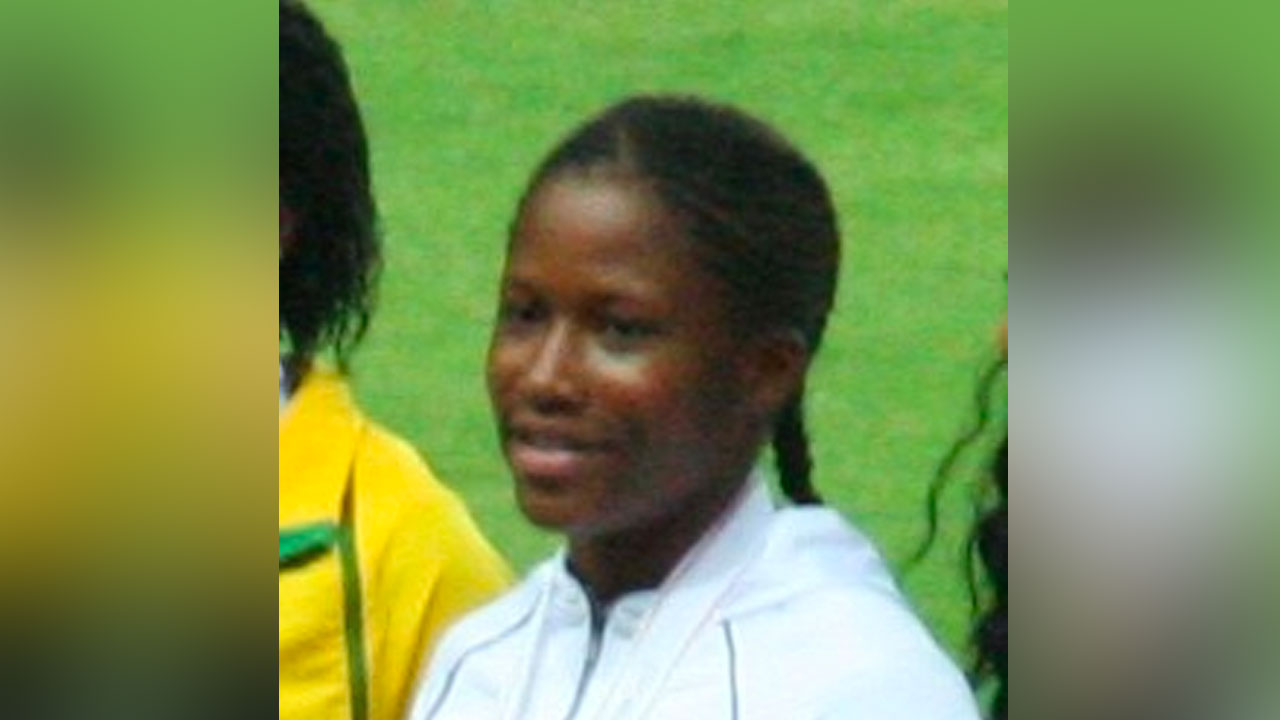 With Paul Schienberg, PhD
LAURYN WILLIAMS Career Highlights: 2005 World Outdoor 100m champion; 2005 World Outdoor 4×100 relay gold medalist; 2004 Olympic 100m silver medalist; 2004 NCAA 100m champion; 2003 Pan Am 100m and 4×100 relay gold medalist; 2002 World Junior gold medalist 100m, silver in 4×100 relay; 2002 U.S. Junior 100m champion.

Schienberg: You're coming off a personal best in Bost at 7:13. How do you feel coming off that meet and coming into Millrose?
Williams: Very nervous last week. Being the first one out is always the hardest. You don't know where you are even though your training has been going well. You think you are going to run fast but you don't know what is going to happen when you step up to the line. My start was not as a great as I would like it to be and that's what we worked on all week. If I get a better start, I'll get another deal this week.
Schienberg: What is the 7/11 tee-shirt? What's that about?
Williams: Anything under 11 seconds. Anytime I run under 11 seconds, I will donate $1000 to a female who has applied for a scholarship to my website. The tattoos on my left side are something else. I am donating the sales of the tattoos to my favorite charities.
P: Explain the charity work you did over the holidays in the Miami area.
LW: After the hurricanes, I saw people who needed help. Give $20,000 to families in the Miami area.
P: Tell us about the great field that you will be running against.
LW: It's like the Olympics indoors. Very excited. It will take a 7.0 to win. I've never run Millrose.
It is the best meet in the country. I like indoor.
P: How is the training going?
LW: Very good. There are training days where you feel you can't do it anymore and it's not going well. Suck it up and keep going.
P: Do you use visual imaging in the training?
LW: Very little. I did do it in my junior year of college. I tried while I was running, in the blocks and so on. Then I did terribly and said I'm not doing visualization any more. Sometimes I close my eyes a little, but I don't rely on it.
P: Is it all athletic?
LW: Yes. You can't get it all out of your mind. It comes whether I want to or not.
P: Do you do anything besides practicing your running?
LW: I do dance. Nothing else.
P: Are there days you are more or less confident?
LW: Whatever your vibe is it is. If you have a negative attitude, it's just the way it will be. But, mostly I'm concerned about my focus. Like if I notice someone in the stands with a red shirt on, I'm not focusing the way I should. It's a done deal. Might as well not even get in the blocks because if my mind is over there, bad things are going to happen. Keep the focus on the blocks. One time I remember I was heading towards the blocks and I was thinking about the night before. Some guy had done something funny and I was laughing.