INTERVIEW: Ilie Năstase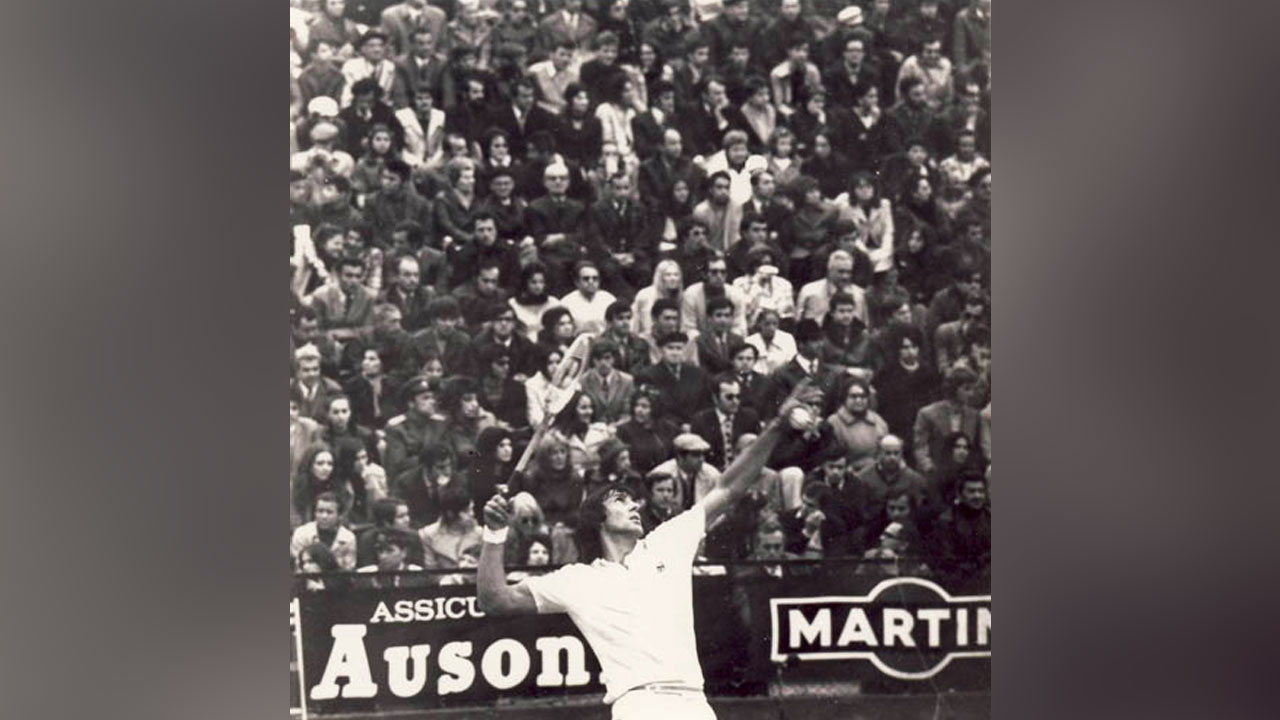 With Paul Schienberg, Ph.D.
Ilie Nastase born: July 19, 1946
Place of Birth: Bucharest, Romania
Country of Residence: Romania
Turned Professional: 1975
He was twice ranked as the world's number one men's player in the early 1970's. Ilie won two Grand Slam singles titles during his illustrious career – the US Open in 1972 and the French Open in 1973. He won 57 career singles titles and 51 doubles titles. Ilie was enshrined in the International Hall of Fame in 1991. He has since entered Romanian politics. He sat down and talked with Psyched's Paul Schienberg about how he mentally prepared for matches.
Schienberg: Thank you for your time Ilie.
Nastase: You are welcome.
Schienberg: I am publishing a magazine called Psyched that is interested in the ways in which athletes can make better use of their mental skills to improve performance.
Nastase: Oh, yes.
Schienberg: We are interested in how you prepared yourself for a match, for example.
Nastase: All the tension comes before the match I think. Once you get on the court the tensions get lower. I know from my experience that you can lose a match from tension. You can play great, but if the muscles are tight it is difficult to play well.
Schienberg: Did you have a pre-game ritual that you went through?
Nastase: I study the opponents game. You are going to play his backhand or whatever. Sometimes during the match you have to see what is working and not working and make adjustments as it goes along.
Schienberg: When I watched McEnroe, it seemed he used his anger to intimidate his opponent. You are a pretty fiery personality as well – at least you were known for that. Did you use your emotions to get the best of the opponent?
Nastase: I don't think he intimidated his opponent or distracted his opponent. I think he used it to improve his game. When I got angry, I played better. If I was down in the match I played much better. I try harder. I feel better when I was down. It made me try harder. When I was ahead, I thought okay I won another match from the guy – so what. I won more matches when I was down at the beginning than when I was up. You cannot explain that. It should be different.
Schienberg: Did the type of court effect your play?
Nastase: I played well on clay. Didn't feel comfortable on grass because I didn't play often on grass.
Schienberg: Was there a particular opponenet that gave you difficulty?
Nastase: No particular guy gave me trouble. If a guy beat me, I think about him more. Even if you don't feel well, people expect you to play well all the time. That is a lot of pressure.
Schienberg: Did you like doubles as well as singles?
Nastase: Yes. I enjoyed doubles very much. Doubles was sort of practicing for singles. It was more relaxed. I played with McEnroe and Connors in doubles for six years.
Schienberg: What do you think of the Laureus Awards?
Nastase: I think it is good for athletes to get together and do good. Edwin is very smart. That is why we chose him. He is a nice guy.