INTERVIEW: Tanni Grey-Thompson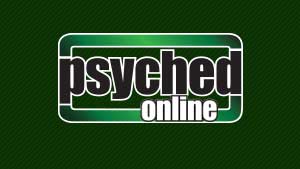 With Paul Schienberg, Ph.D.
Tanni was born July 29, 1969 in Cardiff, Wales. She won her first paralympic gold medal in Barcelona in 1992 and increased her gold tally to an unprecedented nine by Sydney 2000. She had also held seven world records, achieved eight medal placings in the London Wheelchair Marathon and had collected three silvers and one bronze. She currently lives in England.
Schienberg: I am curious about how athletes use their mental skills to improve performance.
Grey-Thompson: In the UK it is pretty cold in the winter. Get a lot of mental strength through training on those roads.
Schienberg: How do you keep your interest in training going?
Grey-Thompson: My husband is an athlete. I've never beaten him. This is a huge motivation because all I do is focus on how I can beat him. He competes in wheelchair marathons as well. We train together. The closer I get to beating him the less likely I will lose to someone else.
Schienberg: I got involved in sports because I had a birth defect. It took many years of surgeries to deal with the physical problem and eight years to deal with the emotional repercussions. The way I put myself together was through sports.
Grey-Thompson: It is important for any athlete to be a very competitive person. It gives a great sense of self worth to compete and develop skills. My parents never treated me any different than my older sister who was not disabled. It was all about what I could do – not what I couldn't do. That made a great deal of difference as a child. Sport gave me a place to participate, compete and have fun. I think I would have been driven without sport because that is my personality. I'm not very balanced in my life. I'm so busy with sports and competition.
Schienberg: But, I understand you have a child.
Grey-Thompson: She is three months old.
Schienberg: Are you saying you are too much about sports?
Grey-Thompson: No. Not really.
Schienberg: Oh, so someone else said that to you?
Grey-Thompson: Yes. But I don't think so. I think it is fine. When we got married, we went on a training trip for our honeymoon. Not everyone's idea of a normal honeymoon. It is important to me to do what I want to do. My husband doesn't compete so much now. But, he is very supportive of my continuing to compete. I couldn't have married someone who wasn't an athlete or at least very interested in sports.
Schienberg: Do you use any mental techniques to improve your performance?
Grey-Thompson: One of my coaches is a sports psychologist. She is into physiology and sports psychology. It is very useful. So, she is coming at me from two different angles. She is very good at getting inside my head and knowing how my head works. We talk about how I feel about my training which is very important. It is not just about getting facts and figures. It is about training attitude as well.
Schienberg: Does she ever notice when your mood is low or you may be discouraged?
Grey-Thompson: It is a difficult relationship because she is in Sydney and I am in England. We talk a lot by phone and most of the time by e-mail. I am good at explaining so it helps with the distance. I am not the strongest physical athlete, but I am mentally very strong. When I was pregnant I wasn't training. But, when I gave birth I got back to training. My daughter is three weeks old when I did the marathon. When I put on my shirt to train for the marathon it was very loose and I said to my husband my strength is gone. A lot of it is about body image and how I think I look good. I liked the way I looked when I was physically strong. That was hard to deal with. But, when I got back to training, I posted slow times. But, I always try to take something positive away from a bad race or a bad performance. My husband is very honest with me. If I am doing something incorrectly, he tells me. I have good people around me who are honest in a kind way.
Schienberg: You belong to a national squad that competes against other national squads?
Grey-Thompson: Yes. We have a national squad and we compete every few months. There is a national squad in the States.
Schienberg: Have you competed in New York?
Grey-Thompson: No. It is usually in the warm weather states like, Georgia, Florida, California. I like warm weather.
Schienberg: That's interesting. In New York, they moved the marathon to November so it isn't so hot.
Grey-Thompson: We carry our own water. We are going faster than runners. So it is cooler. I missed ten months of training due to giving birth and some days are harder than others. It is very inconsistent. My strength is coming back but it is not there. Having a child was a good break in my career.
Schienberg: Any injuries?
Grey-Thompson: My shoulders are not good. I have golf elbow in my left and tennis elbow in my right. It doesn't stop me. I had a coach when I was young some very good basic skills. Stretching is so important.
Schienberg: If you weren't a wheelchair racer, what would you imagine yourself as?
Grey-Thompson: Probably a swimmer. Because some of actions are similar in the motions of shoulder.
Schienberg: Do you use swimming as a way of training?
Grey-Thompson: Not really. Not as much as I should because I don't like to swim. I don't like cold. I also wear contact lenses and when I take them out, I can't see. I swim right next to the wall. I am very strong tactically.
Schienberg: Do you do well when you are behind in a race?
Grey-Thompson: I am better when I am very nervous. Fear of losing. Fear that I won't be the best I can. It is more important to me to do the best I can than win. One of the best races I had was one I came in sixth. Biggest pleasure comes from the feeling I couldn't do it any better. I might compare myself to other racers and think oh they look stronger than me. That makes me nervous. Then my heart starts pumping and I feel challenged. And then I throw up. Almost ninety percent of races I throw up. I tried to work on not throwing up with my trainers, but it didn't work. So, we just turned it around and made it work for me. We decided it wasn't a bad thing that I throw up. Instead it motivates me to do better. If I am sick, I am getting there – where I need to be. Let's go. I've had some funny experiences. I have thrown up on TV cameras. I can't control the time I am sick. I think psychology is fascinating. There is so much you can do with your mind. The power of positive thinking can do so much for you. There is so much that athletes should do with psychology and they are not.