INTERVIEW: Jeff Dumas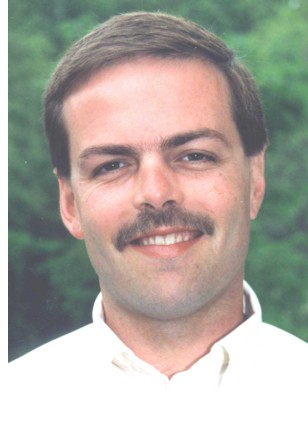 With Paul Schienberg, Ph.D.
Jeff Dumas, 37, enters his second season with the Staten Island Yankees as the club's general manager, after spending five years with the Watertown Indians. He talked with Psyched at the stadium about his responsibilites as a general manager and what it means to be a Yankee.
Psyched: Want to get a sense of the responsibilities for your job as general manager of the Staten Island Yankees.
Dumas: Being a gm of a minor league team is substantially different than being the general manager of a major league team. Once the players get on the field, I don't have anything to do with them. I take care of all their off-field issues. If I see someone at a high school or college game here, I will call the GM of the major league team. The New York Yankees sign them and they are in contract to the New York Yankees. I don't have a lot to do with who comes and why they are chosen.
P: You don't get involved with the manager or coaches?
D: Only to the extent of when they want to travel. Do they want to spend an extra night here or there? Do they want to rest in one city or travel that day and rest in the next city another day. Any issues with discipline I might get involved with.
P: Discipline?
D: The players live at the dorms at St. John's University here in Staten Island. They are young men. There could be an alcohol issue, an under age girl. Those players that are born outside the US have had different life styles. They are not used to living up to the laws of the US and we have to stay on top of those things.
P: If one of these issues came up, what would be your responsibility?
D: Bring it to the attention of the manager first, contact Mark Newman, the director of minor league operations in Tampa, and then contact the police. It has never been an issue. The Yankees do a great job in screening. There has only been one issue in all the years and that player was released.
P: Your job is primarily promoting the team?
D: Part of what I do is promoting the team. I am basically the business operations person in terms of running the facility. I have final say as to how to handle tickets, advertising, promoting the team, and concessions. I need to get business reports done. I deal with schedules and the league. I arrange for how the facility is used when baseball is not going on.
P: How difficult is it to have a good relationship with the parent Yankee organization?
D: It is a major part of my job. Steinbrenner wants to be successful on every level. I want our team to get more exposure. So, we developed a logo that is similar to the parent organization.
P: If a player has a problem with a personal issue, do you get involved? How?
D: This is rookie ball. Most guys have just come out of college. Very few players are married and have children. They are mostly single. First day they come in we give them a list of the do's and don'ts. Sometimes family and friends come into town and we coordinate housing and transportation so they are not preoccupied with these issues. In the AA level, we get more involved with personal concerns. I keep things confidential if an issue comes up. Jane Rogers is my assistant and she is helpful to the ballplayers. I have been involved in design and implementation of the stadium here. Once the season gets underway, I'll talk to managers and coaches to see how things are going. The players play 76 games in 79 days. We don't know who is going to be on the team until four or five days before the season begins.
P: What happens to players after the first year?
D: Generally speaking players stay at least two years. Either the players stay for the second year or move up in the organization.
P: Aggression in athletes has been a present issue in sports.
D: Baseball is such a cerebral sport. So, aggression is less predominant an issue. With other teams there was a problem with players going from the game into the nightlife. With the SI Yankees, it has not been a concern. Even after a bad game, you see them out signing autographs. It is odd that it has not happened more. It is a complement to the organization. The scouts are responsible for drafting people who are not only talented but also good citizens. They may look past prior problems, but they make sure there is none today. Once you put on the Yankee uniform, you have to be a Yankee.
P: What does a Yankee do differently?
D: Everyone dresses exactly the same. Never wear the Yankee hat backwards. Those little things are huge. They are minute things, but you walk down the street and see the kids wearing the hat backwards. It drives me bananas. When the kids are working here, it doesn't happen.
P: What about fan involvement like what happened in Chicago with the first base coach of the Kansas City Royals?
D: I am very aware of fan behavior. I am wired to it. I am the head of security here. We put in some stipulations regarding fan behavior. I will kick people out for even minor infractions. People who are "hammered" here, get thrown out immediately. There is supposedly one union covering major and minor league players, but in fact, it operates as two unions. There is random drug testing in minor league but not in the majors.
P: Do you think you make an impact on the success of the team?
D: Yes. We have an impact. We run a first class operation. How they play will depend on how they are treated. They stay in descent hotel and nice hotel. We help family and friends. A lot of people want to come back to the ball club because they are treated so well. They get paid 1200 dollars a month before salaries. They cut even. When they get paid I cash the checks. It goes along way in helping them perform. There are clicks that form. There is nothing to do about it. This year, we weren't that talented but they played as a team. They played the full nine innings. It is in the last few weeks of the season when everyone wants to go home that you find out what kind of team this really is. Do they want to play the last two weeks to get to the championship? That's when you really find out how dedicated they are.
P: What are two or three bad mistakes a GM could make that would affect the performance of the team?
D: Not taking care of the players at a level that let's them know that they are a part of the Yankees and that means being treated with respect. This is especially true when the team is on the road.
P: Are you accessible to the players at any time?
D: Yes – either myself or Jane, my assistant. We have five different lawyers on our staff. If they have legal concerns, they can get handled quickly.
P: Who do you have contact with the most?
D: Coaches and managers. I talk with them about the details of how things are going. We are a first class organization and there are many little things that go into keeping it that way.
P: Is it true that the more a team spends the better the product? Minnesota doesn't have money. Yankees do.
D: Money is a small issue with the minor leagues. If you have the right people and that includes scouts, managers, coaches, trainers, which can of course cost money, you will probably get a better team. It doesn't matter as far as salaries of minor league players, but it does affect signing bonuses. The monies that come from ticket sales are the Staten Island Yankees' money. We don't get money from the Yankees. All expenses regarding the stadium, etc. comes out of our money. We pay a good amount of money to the City.
P: What kind of training you do need to become a GM?
D: Went for a degree in sports management which is mostly about business with a little sports thrown in. The training is paying your dues. I worked as an assistant GM, group sales, telemarketing, grounds keeping.