INTERVIEW: Gary Player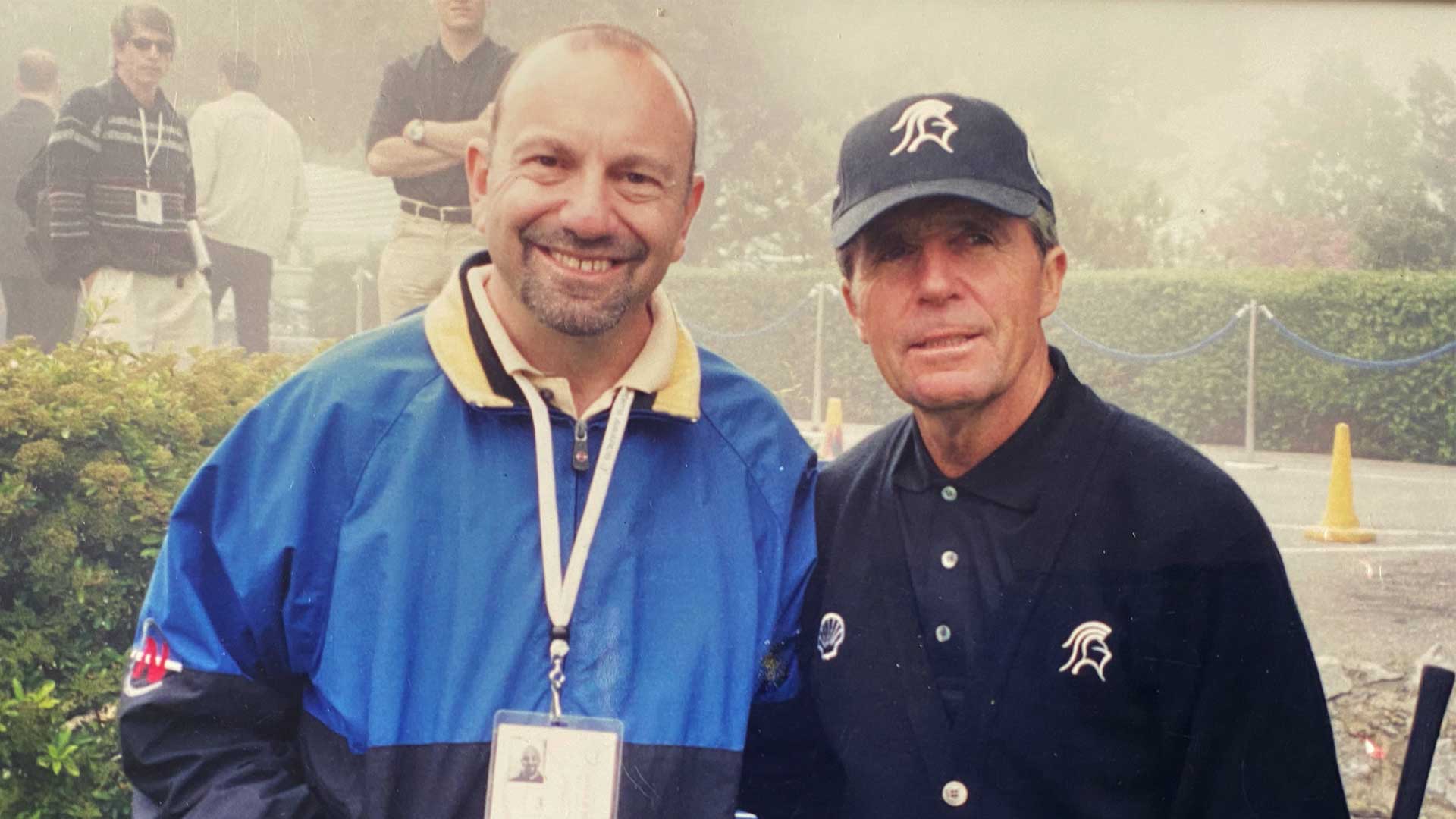 With Paul Schienberg, Ph.D.
Gary Player has won more than 160 titles worldwide and is only on of the five golfers who have triumphed in the Grand Slam of Golf (all four major championships). He is commonly regarded as the best bunker player of all time. He has collected 42 seniors and regular tour wins in the United States, 73 on the European Tour and 34 on the Australian since turning pro in 1953. Gary has won titles in five straight decades and is looking forward to making it six. He talked with Psyched about sports, kids, and the mind earlier this year.
Psyched: You are very excited about Laureus?
Player: To play with all these athletes who are trying to contribute to society is so great. Isn't that what we are all here to try to do? We have all needed help in our lives and that's why we are all here. I am playing with 72 different players today on this third hole. This is what I love about my work. I get to meet so many people. I love traveling. I love golf. The day is what you make it. Some people say the weather is lousy and don't look that way. It is always a great day.
Psyched: What do you like most about golf?
Player: One of the beautiful things about golf is that no matter how well you play, you can get a handicap that makes everyone equal. So, I could even beat Tiger Woods. Golf has the opportunity for longevity. Most athletic careers are over by the time they are 30. I am sixty-six and I am still trying to be the first golfer to win tournaments in six decades.
Psyched: Why do some become champions and some do not?
Player: You need to believe you are the best. Some athletes could have been the best but didn't believe it. The mind is something we have barely tapped into – getting people to perform at their best. They eat better, exercise better and so on. But the mind has barely been scratched.
Psyched: What do you think about young golf people and their drive to excel in sports?
Player: Well I am concerned. Sometimes I think young people should go to jail to learn to appreciate their opportunities. Then, they will put out the effort to play golf and respect the sport.
Psyched: Would you willing to give one example of how you use your mind to improve your performance?
Player: I use visualization all the time. I always see myself winning. I see getting the award. Before I hit a shot, I see how I would like the ball to go and land by the hole.
Psyched: You look like you are in very good condition.
Player: I work out at the gym every day. I spend at least two hours there. Feel that stomach. Hard as a rock, eh? It comes from working out. In order to keep competitive over a long time, you must keep working on being in shape. That's how I keep winning. I have to work even harder in the gym than the young people because of the effects of aging. I want to win. So, I keep in good shape.